Kitikmeot Foods

Cambridge Bay, NU
Sustainable harvesters of Arctic char and Nunavut muskox, producing fine-food products from prime cuts to burgers to jerky.
Located in Cambridge Bay, this plant was incorporated in April of 1993, and now employs 6 full-time permanent and 14 full-time seasonal staff. In addition, the plant employs up to 50 seasonal hunters and fishers to harvest muskox and Arctic char. All muskox meat is harvested in the area by local hunters.
Kitikmeot Foods is committed to ensuring a sustainable harvest of northern specialty meat and fish products from the Kitikmeot Region of Nunavut. The char is processed and sold as whole dressed and as value-added products such as fillets, candied char and jerky to customers across Nunavut.
Kitikmeot Foods also has developed important client partnerships with commercial customers in the NWT, Canada and into the United States as exemplified by our longstanding supply partnership with Dale Sims.
Home of the original muskox burger, Kitikmeot Foods markets its muskox products primarily within Nunavut.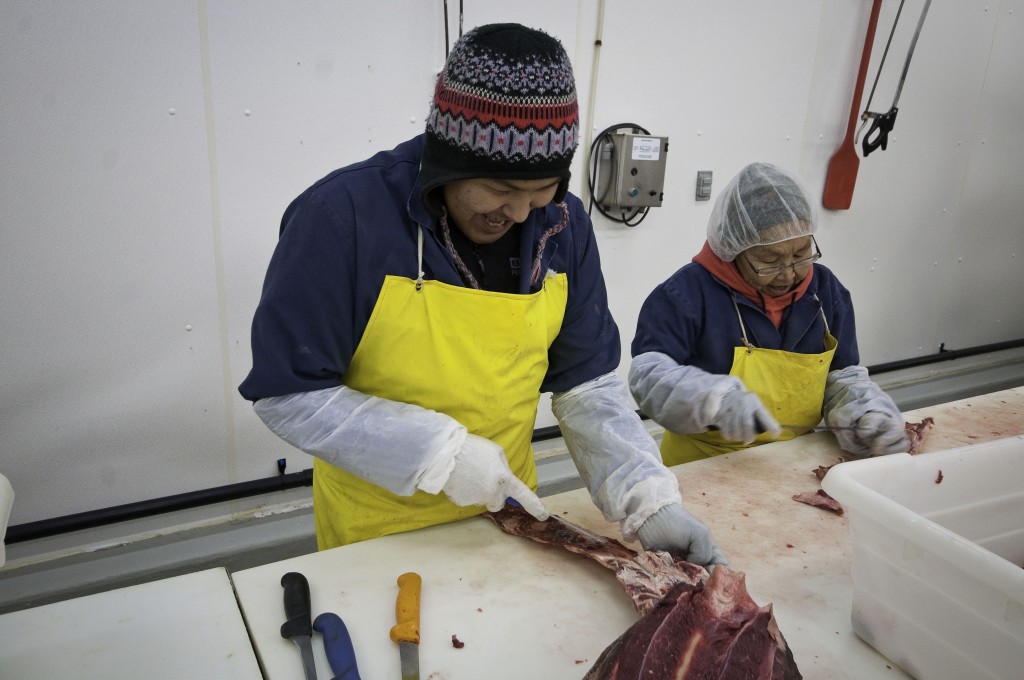 PO Box 2268
Cambridge Bay, NU
X0B 0C0